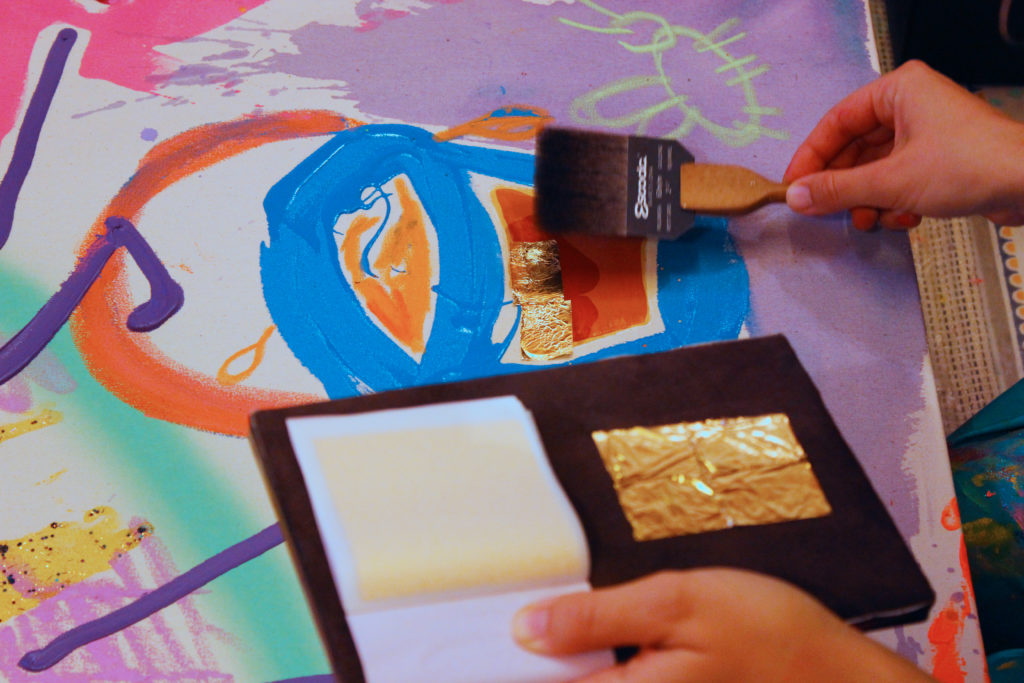 Laura Wegscheider works as an artist and also as an gilder and staffer.
Combining these two areas often creates exciting points of friction and opens up new perspectives on what is depicted.
The gilder is a recognized training occupation. The training period is three years and ends with a successful journeyman's examination. The master's degree can be acquired as part of professional training.
The professional processing of all leaf metals in connection with the creative use of color in various techniques is part of the professional profile of the gilding trade.